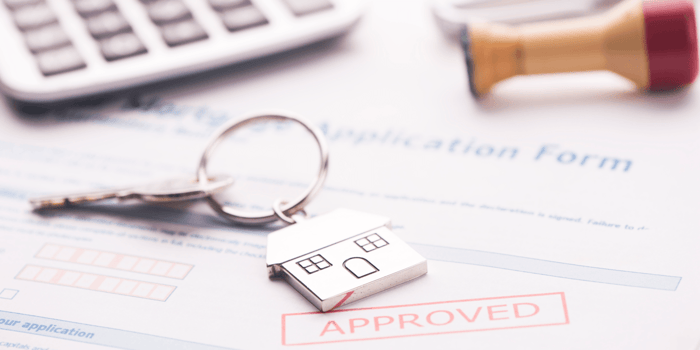 Buying your own home can be an important part of your financial future. Your investment in property is not a short-term commitment and is a manner of solidifying your ability to afford living expenses later in life.
As decades pass, rent will increase due to inflation and other factors, and you'll have to spend more and more to live with nothing in return.
On the other hand, a mortgage balance decreases while your property value increases, leaving you with growing equity that benefits you over time. Eventually, your home will be paid off, and you will have a place to live in your retirement with no monthly payment.
Qualifying for a mortgage today might feel more difficult due to rising property values and interest rates, but the benefit outweighs the risk exponentially.
Here are some tips to help you qualify for your mortgage and start your new home journey.
Make Sure Your Credit Is In Good Shape
For any lender to consider qualifying you for a mortgage, they'll want to see a credit history that reflects on-time payments and a comfortable debt load. Your credit rating will reflect this history with a number between 300 and 900. Lenders generally look for credit scores above 650 (preferably over 700).
Your debt load (Debt Service Ratio, or DSR) is a major contributor to your credit score and is a calculation of your income versus expenses. The expenses included in this calculation are the principal, interest, property taxes, and heating costs.
This isn't to say you won't qualify for a mortgage if your DSR is higher than 40% or your credit score is lower than 650, but it will affect the interest rate you're offered and the terms of your mortgage.
Down Payment
Most lenders require a minimum of 5% of the total purchase price up front as a down payment toward your mortgage. This shows your own commitment to the financial investment.
Of course, the higher your down payment, the more likely you'll qualify for your mortgage and receive better rates and terms from your lender.
If you offer a down payment of less than 20%, you'll be subject to CMHC (Canada Mortgage and Housing Corporation) fees, and the percentage of these fees is based on the percentage of your down payment. These fees are mandatory and are added on to your mortgage amount upon closing. These fees can reach thousands, although when it comes to your monthly payment amount, it does not greatly affect the payment.
Your down payment is required to come from your own funds; however, there is an exception if you receive funds as a gift from an immediate relative. In certain cases, also, your lender may grant you incentives and borrowed funds to pay for a portion of your down payment. These sources are also permitted.
Your down payment requirements will vary depending on the price range of your new home build. If you're purchasing a home with a purchase price of $500,000 or more, your minimum down payment is 5% on the first $500,000, and 10% on the remaining portion. If you're purchasing a home with a purchase price of $1,000,000 or more, your minimum down payment is 20%.
Bank vs. Broker
There are two types of lenders with whom to apply for a mortgage: banks or mortgage brokers. A chartered bank institution is sometimes more likely to offer you a bit higher interest rate than a broker; however, the mortgage you obtain is easier to renew or change terms. Banks are also equipped to negotiate other financial products into your mortgage, or offer incentives to buy with them.
A broker is not a lender itself, but a representative of many different types of lenders — which can include trust companies, private lenders, other financial institutions, as well as conventional banks. Brokers will source the lowest rates and best terms and present you with options; their volume discounts are passed directly onto you. Ask your builder about their preferred lenders, too, as they'll be particularly familiar with the new home buying process.
Qualifying for a mortgage can be a lot of planning, preparation, and paperwork, but the benefit of earning equity on your home is worth the work. New home builders are deeply versed in the world of mortgage qualification, so if you have further questions they are more than happy to guide you in the direction that works best for you and your goals.