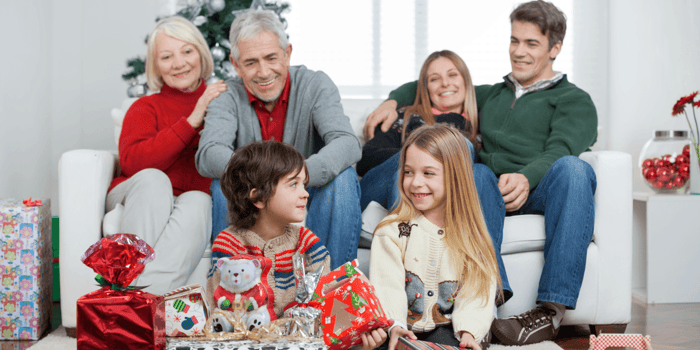 Still need a few gift ideas for the upcoming holiday season? The best gifts are always ones that perfectly fit the receiver's personality, but we've put together a list of the gifts that seem to be trending this year. Perhaps it will spark a few ideas for the people on your list.
For the Kids

Kids often have a very long holiday wish list, so you probably won't have any problems finding gift ideas for them. However, it's sometimes challenging to find a gift in the right price range. For instance, one of the most popular toys this year is the LOL Bigger Surprise, which is over $100. A lot of kids also want the LOL Surprise Doll House, which is over $250. If those aren't in your price range, there are plenty of LOL Dolls for around $20. They have fewer "surprises" - clothes and accessories for the dolls - but they're otherwise the same thing.
STEM and STEAM toys are also trending this year. There are a lot of kits to make your own robots, and you can find them at almost any price range. Obviously, the more expensive the robot, the more advanced it is. Snap Circuits are another good idea, especially for those in the elementary school age range. This toy allows kids to learn about electronics and build circuits in a safe way. Pieces simply snap together. For younger children, magnetic blocks like Magna Tiles are all the rage. Different brands don't necessarily mix together, so take care if you're purchasing for a child who already has some.
Top Tech Gifts
High-tech gifts are almost always a hit for people of all ages. If you're shopping for someone who doesn't yet have any of the popular smart home technology, that's a good place to start. The Nest smart thermostat is great for controlling the temperature of the home. This can help someone save a lot of money.
Amazon's Alexa products - including audio-only and video products - are always a popular choice. It could work well for a teen who wants to listen to music in their own room or for an elderly parent who wants to be able to easily make video calls to the grandkids across the country.
Many people are also trying to cut the cable cord, so any gift that can help them do that is sure to be a good idea. The Amazon Fire Stick and Roku devices allow you to easily stream content from various sources. Smart TVs often have this type of capability built right into them.
For Grandparents
It's often hard to find good gifts for the grandparents because they're usually able to get anything they really need. That's why it's smart to look for cute personalized gifts. For instance, you could print a calendar using pictures of the grandkids for each month of the year. You could also get jewelry that has the kids' names printed on it.
Additionally, there are a lot of great ideas for DIY ornaments that look beautiful. For instance, this snowglobe idea with a photo of your child inside is absolutely adorable.
Healthy Gifts
As the New Year approaches, a lot of people are planning to make some healthy changes to their lifestyle. A high-speed blender like the Vitamix completely blends greens into a smoothie, and can also be used to make "nice cream" - an ice cream-like treat made entirely from fruit. If the price tag isn't a good fit for you, Ninja blenders are a more affordable alternative. People are also excited about electric pressure cookers like the Insta Pot. These allow you to create healthy meals in significantly less time. Finally, updated versions of activity trackers like the Fitbit look sleek and help keep the wearer accountable.
The key to purchasing gifts like these, though, is to make sure that the receiver really wants them. Otherwise, your gift could result in hurt feelings.
Fun for Families
Gifts intended for the whole family could also be a fun option. Board games are a good choice because they encourage the family to spend time together. Pie Face or Watch Ya Mouth are fun for all ages. Ticket to Ride or Settlers of Catan are good choices for older kids who want a bit more strategy. You could also get new versions of the classic games you played as a child, such as Life and Sorry! There's even a Fortnite version of Monopoly, which is likely to be a big hit with tweens and teens.
Those who are getting tired of accumulating more and more stuff are often turning to experience gifts. For instance, you could get a membership to a local museum or tickets to an upcoming play. It could also be fun to buy a tent and promise to go camping during the summer.
You still have plenty of time to get gifts for the people you love. Hit the stores - or your favourite websites - for some great deals.