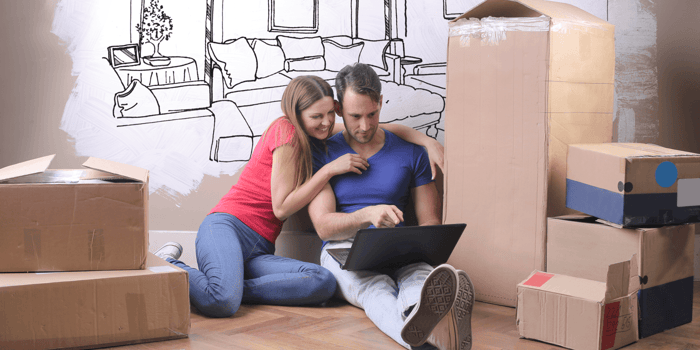 You've already decided that a brand new home is the direction you want to take on your home buying journey, but how do you even begin? There are so many questions, and as a new home buyer, you may be unsure of the process, what is expected of you, and how to move forward with selecting a home and making a purchase.
Start by Doing Your Research
A vast majority of home buyers today begin their search by shopping online. It saves time and allows you to do your shopping when it's most convenient for you. As you look around, you probably have an idea of the kind of home you want but you need to know what's out there. Ask yourself what is more important: the community in which you want to live, or the size and type of home you want to buy?
If a new community with particular premium amenities is very important to you, start there. Search for home builders located within that area; there's no sense finding a floor plan you love with a builder that isn't in your ideal neighbourhood unless you're willing to compromise. If the community doesn't matter as much and you just want to find the ideal home, look through everything that's available.
If you know you'll need a certain amount of square footage to suit your needs, your builder can help you match your square footage needs with the right floor plan. If you're more flexible about the size of your home, there may be other options you might not have considered that could help you choose the best floor plan for your family.
Take Plenty of Notes
Be sure to keep a list of the features you're interested in. Once you get to the next stage, you may not remember everything on your list, whether they were needs or wants, or even a deal breaker. Make notes on the floor plans you like and why you like them. Keep notes on the floor plans you mostly like but would change one or two things as those may be options available to you.
Do more than just look at floor plans as well. The home builder is a company you will be spending your hard-earned income on and you want to be sure the company itself is an ideal choice for this important investment.
The home itself is the primary reason you're making this purchase, but to ensure your investment is safe, it's worth considering the other parts of their business and how you will fare throughout your build and after you take possession.
Find Design Ideas
Before you decide on the house you want, it's a good idea to browse through magazines and websites to get an idea of the type of style you want. This will help if you like a certain style of room layout (open concept versus compartmentalized), but will also make the process of selecting finishes and colours easier. It's best to get a good idea right from the beginning of what exactly you're looking for so you can communicate that to your builder. This way, your builder ensures they provide you with exactly the home you're looking for — there are no surprises, disappointments, or miscommunications.
Visit a Show Home
Once you have a pretty good idea of the kind of home you're looking for, it's time to visit a show home to see the home in person (if the model you choose has a show home available) and to speak to a sales agent about your needs. Our qualified sales agents are available to guide you through the process of choosing and buying your new home to make it an easy and as stress-free of a process as possible. They're available to answer any and all of your questions, and even make suggestions about things you may not have yet considered. Our sales agents are also able to guide you on how to best invest your money on the right home with the right finishes to get the best value in your new home.
Choose a Lot
If you're building a new home (as opposed to buying a spec home) your sales agent will also guide you through community maps to show you what lots are available. Lots are priced individually, and different lot features will affect the price, including walkouts, bordering parks, end lots, or the overall size. Choose the lot that will best suit your lifestyle and your budget.
Bring Your Deposit
When you decide to move forward on an offer to purchase, be sure to have your deposit with you. Any offer to purchase cannot be processed until the deposit is received by the builder, so to avoid delay and potential loss of your preferred lot, be sure to come prepared. Your sales agent will spend time with you to go over the paperwork in detail and ensure you're fully informed of the process of purchasing.
Remember, your sales agent is your point of contact with the builder so if you have any questions at any stage of construction on your new home, please feel free to ask him or her. Don't be afraid to ask too many questions — it's better to be open and catch something early than hold off and potentially run into an issue that could have been resolved.
The first few steps of buying your new home are the most intense, but your sales agent is there for you every step of the way. The next stages will be where the fun begins and you can see your home start to come to life.