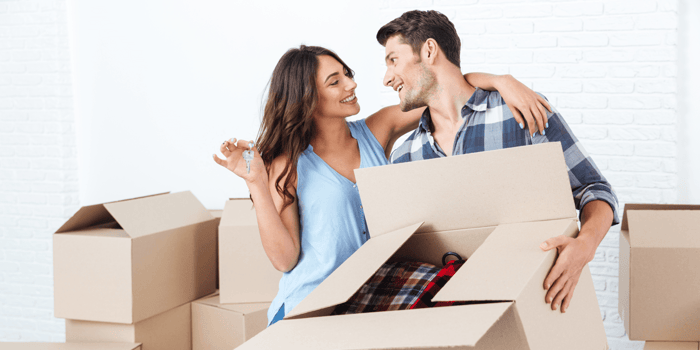 There are two types of homes you can buy from a new home builder: one is a pre-sale home, which is a home built from scratch where everything is chosen by the buyer, and the other is a spec home. A spec home is a home the builder has already begun constructing before a buyer is involved. These two products expand the options for new home buyers who may have varying needs in terms of how long their new home's construction can take and whether they prefer more or less choice in the home's design.
Let's take a look at what it might be like to purchase a spec home.
Timeline to Possession
There are many situations in which a home buyer may need a new home sooner than the average build time. Perhaps a new baby is on the way or family may be moving in. Maybe you prefer to be settled into your new home in time for a new school year. Whatever the reason, spec homes are available at varying stages of construction to provide you with possession date options.
These timelines include immediate possession homes as well, in case you need a home right away. Everything in these homes is finished and ready for move-in, so it is quite a lot like purchasing a resale home except no one has ever lived there before. It is important to remember that the vast majority of quick possession homes do not have landscaping completed and will have to be completed after you take possession.
Everything Is Done
In a spec home that's further along into the build process, the colours and finishes are already chosen, and in some cases, there may be other features already added to the home. Because of this, buying a spec home is a very simple process in that there are no additional decisions to make. This is ideal for buyers who find lots of choices to be overwhelming or simply not important. Plus, the standard new home features you can expect are still brand new and of high quality – you won't feel like you're missing anything.
Additionally, spec homes are designed in such a way to ensure cost effectiveness. Colours and finishes are chosen to appeal to a wide variety of buyers, and upgrades are carefully selected to not be overly expensive but still very appealing.
Can I Change Anything In the Home?
By process, a spec home's design has already been determined for the most part. The floor plan and lot location are obviously something that cannot change, but depending on the stage of construction, you may still be able to change wall colours, cabinets, or other cosmetic items. Exterior items such as a deck may be added at any stage, as it is a seasonal item and is not part of the home's natural construction process.
Consult with your sales agent to find out what the cutoff dates to change certain items are.
Buyer's Advantage
A spec home gives the home buyer a bit of an advantage in the buying process. Because home builders construct many spec homes at a time, it costs money to sit on a complete, unsold home. Builders are driven to sell spec homes during the build stage to keep the cash flow moving allowing more spec homes to be started. Keep in mind though, while prices are negotiable, they are already priced to sell quickly so the wiggle room might be tight. Different types and price points of home builders will offer varying levels of spec home inventory. Typically the more expensive custom builders will build spec homes but not to the same volume as more entry level or most common price point homes/builders.
Buying a Spec Home While Building a New Home
If you're currently renting an apartment or home and saving up for a down payment to build, spec homes are an ideal alternative to throwing your money away in rent. You may be able to purchase a smaller spec home in order to build equity faster while you save up for your dream home. Not only are you saving the rent money, you can use that equity toward the down payment for your ideal, newly-built home. If you choose to take this route, you can also work with your sales agent to time your new build to better suit your financial situation.
Spec homes are an ideal option for many life situations. Take advantage of the expertise a builder can offer to find out whether a spec home is the right purchase for you and your family's needs.