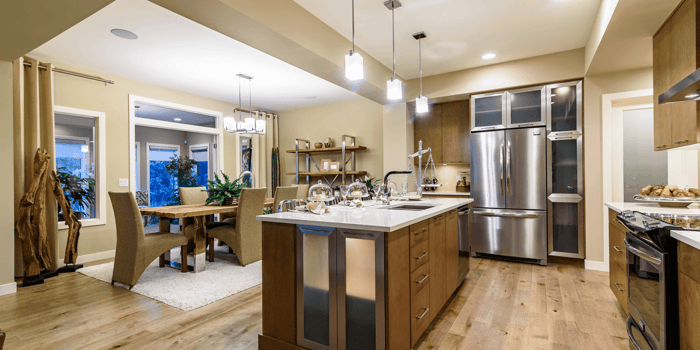 The decision to build a brand new home can come with some common misconceptions, one of which is the cost of upgrades. There seems to be a preconceived notion that all brand new homes come with bare bones finishings, and that in order to get a decent home, you have to spend a small fortune for upgrades.
This is not always true.
The world of residential construction has changed drastically over the past several decades, mainly in the avenue of specifications. Not only has new home building code improved tenfold in terms of building quality and energy efficiency, but builders understand what their homeowners want in a new home.
To earn your business, builders know they can't offer you a home that has a gravel basement floor and very limited features. That may have been a home years ago, but it's certainly not true today. It's important to remember that builders specifications vary a lot by price point of their homes as well. Some builders focus on providing new homes at an entry level price point so will include great quality features but may be more basic. Higher price point builders will often include more features as standard in the price of their home.
Premium Specifications Already Included
Today's new home specifications include quite a few of the common items homeowners would normally upgrade, such as fireplaces, flat painted ceilings, and natural wood cabinets. Because these items are already included in the purchase price, you won't need to pay an extra cost to have them in your home.
If you choose to upgrade these already-premium items just a little further to get different stain colours, types of countertops, or lighting fixture changes, your costs will be reasonable as it's only the difference you're paying for.
These specifications also include items like frost walls in your basement, reducing the cost to develop the space later, as these outer walls are already framed and insulated for you during construction. Also included is a roughed-in 3-piece bathroom, saving you thousands later on.
Because these homes come with so many of these upgraded items already included, you only need to pay for the additional features you really want – and that's your choice.
Quality Construction Saves In the Long Run
We know what you're probably thinking, though: "If these premium features are already included, then I must be paying extra for the house price to begin with."
Perhaps, but it's not nearly as much as you would pay to replace these items on your own later on. If you purchase a home with these upgrades already included, you'll have peace of mind knowing the professionals installed them. On top of that, you'll benefit from this workmanship being backed by warranty programs.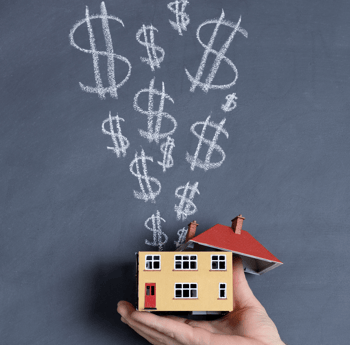 By purchasing a home with upgrades included, you're also gaining a home built to the highest quality in all aspects. This translates into a home that lasts far longer than one built to the bare minimum code with low-grade finishes. Upgraded products and materials are manufactured better, won't wear down or become damaged as quickly, and keep your home looking and functioning beautifully for many years to come.
Resale Value Over Time
When you buy a brand new home, chances are, the last thing on your mind is the desire to sell it in a few years.
The reality is, though, we can't predict the future – and life happens.
If you do need or want to sell your home later, having upgraded features in your home makes a significant difference in your property's resale value and appeal to buyers.
Compare two identical homes next door to one another. They are the same model, but one home is upgraded and one home is not. Even if the price between the two is reflective of the upgrades — or lack thereof — the home with the upgrades is far more appealing. Home buyers who see a non-upgraded home immediately think about the extra money they'll have to put into renovating, which is a major deterrent in real estate.
Having these upgrades in your home holds the value and ensures you get your investment back if you choose to sell later.
Your new home is likely the biggest investment you'll ever make, and as such, it should be valued and protected. By spending a few extra dollars on those upgrades you've always wanted, you'll ensure your own enjoyment of your home for many years, but you'll also reap the benefits an investment like this can yield.
If you have other questions about buying a new home, we highly encourage you to take a trip out to one of our show homes and talk with one of our representatives. They're highly knowledgeable and can answer any questions you might have. To make this super easy, we've created a printable show home map, that you can print off and take with you to help you get to any one of our show homes. Just click on the button below and download it now!
Photo credits: chalkboard