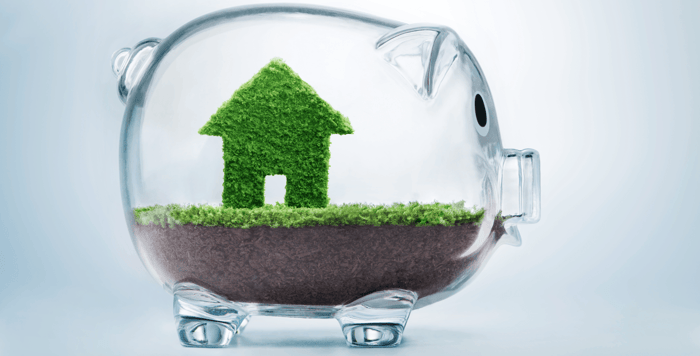 If you're a homeowner concerned about the impact our homes have on the environment, or you want to do your part to reduce your carbon footprint and save on utility bills, then you're likely interested in ensuring your new home has energy-efficient considerations.
Not only does increasing your new home's energy efficiency help you to get the best value in your new home, there are programs available to you that reward you for playing a role in reducing environmental impact.
Canadian Mortgage and Housing Corporation Premium Refunds
The Canadian Mortgage and Housing Corporation (CMHC) wants to encourage homeowners to "go green" with their new home purchase by offering different rebates and refunds depending on a specific environmental program by which your new home has been constructed.
If your home has been built to the standards of programs such as Built GreenTM, ENERGY STAR(R), LEED Canada for Homes, or Power Smart for New Homes, you are automatically eligible for a partial mortgage loan insurance program refund of 15%. Keep in mind, this on the mortgage loan insurance premiums, not your actual mortgage!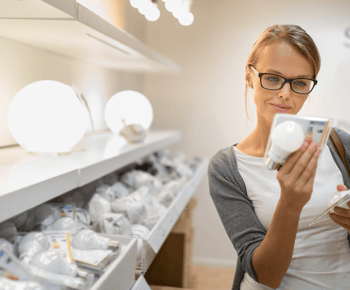 In the case your home has been constructed to meet the standards of the R-2000 program, you are automatically eligible for a 25% premium refund. An R-2000 rating significantly exceeds the standard building codes on a home in Canada for energy efficiency, indoor air quality, and environmental responsibility.
CMHC premiums are only charged on mortgages where you have committed less than 20% down payment on the purchase of your home. These refunds are not applicable if your mortgage does not require CMHC insurance.
Canada Guaranty Energy-Efficient Advantage Program
If your mortgage is insured by Canada Guaranty, you could be eligible for the Energy-Efficient Advantage Program rewards on your greener-built home. Similarly to the CMHC, you are eligible for up to 25% refund on your insurance premium when your home meets any of the above-noted energy-efficient building standard programs.
If your home is not built specifically to one of these programs, you can still have your home assessed by a Natural Resources Canada qualified energy advisor, who will determine the energy efficiency on your home and assign it an EnerGuide Rating. Once you receive this rating you may submit the appropriate paperwork and refund request to Canada Guaranty for review.
Other Ways to Benefit
In addition to refunds on your mortgage insurance, building your home—or renovating—to improve your energy efficiency will also benefit you in other ways.
Natural Resources Canada offers a variety of rebates and grants to help you reduce your home's carbon footprint and maximize efficiency.
Improve your gas and electrical systems with the Energy Finance Plan, a program designed for on-bill financing for upgrades to these systems. This program is available to Manitoba Hydro residential, commercial, and seasonal customers.
If your home doesn't already come with a Heat Recovery Ventilator, the Heat Recovery Ventilator Control Program allows you to obtain a $150 rebate when you have one installed. An HRV system improves humidity control and temperature in your home, helping your furnace operate with less required energy.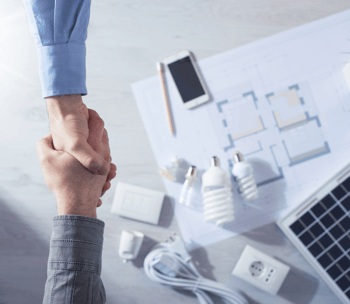 The Residential Earth Power Loan Program offers a loan up to $7,500 to install an approved solar water heating system in your home, significantly reducing the energy costs incurred by standard water heaters.
The benefits of a solar energy powered home are significant, and Natural Resources Canada wants to reward homeowners who install this type of system in their homes. Incentives are available to residential customers with at least a 1 kW solar system, maximum 200 kW. With the Solar Energy Program, the incentive is paid once the PV system is installed and passes inspection by a qualified technician.
Small Changes Make Big Savings
There are many other small changes you can make in your day-to-day lifestyle that can contribute to a more cost-effective home. Changing all of your light bulbs to LEDs can save you hundreds of dollars per year in electrical costs, and also the cost in lightbulbs. Although LED bulbs are more expensive, they also don't need to be changed for a number of years. Your home may already come with LED lights, but be sure to change your bulbs in other things such as table and standing lamps.
Unplug and turn off appliances, computers, and other technology when not in use. A computer left on 24/7 can cost you an additional $75-$100 per year in energy costs. Countertop appliances such as coffeemakers still withdraw power while they're plugged in, especially for one-cup makers that keep water hot even while stationary.
Energy efficiency is a concern to all of us as the rising energy costs affect us daily. Taking small (or even big) steps to improve our own homes efficiency can contribute significantly to our own reduction in carbon footprint, but also on our monthly energy bills.
As Sterling goes solar, there's no better time to talk to us about your energy-efficient hopes for your new home – we can help make it happen.
Photo credits: pig, bulbs, contractor