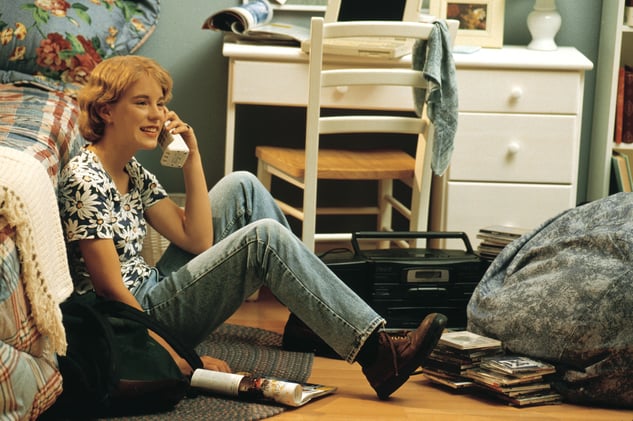 It's no question that a lot of great things came to us during the 1990's – Ghost, the Macarena, and who can forget slap bracelets? Not only were the 90's a monumental time for technological advancements and an astounding array of hits in the music industry, there were big steps taken in the world of home décor that continue to stick with us to this day. While some may be better left to their time period, others can be tweaked and modified to be relevant and beautiful in today's homes. Take a step back with us to see what was trending in home décor during the 1990's.

Hunter Green
Hunter green was a big trend in the 1990's, covering everything from the wall colour, curtains and wallpaper. While paint and curtains can easily be changed, the biggest (and most permanent) staple in the hunter green trend was tile – tile flooring, fireplace surrounds, or even tile showers, usually with the subtle marble effect.
If you are a hunter green fan, like so many of us are, you can use it in your home in a more updated and modern way. Many people are taking the hunter green trend into their kitchens, mainly with their cabinets but sometimes in their choice of backsplash tile. To avoid the dated look, keep the walls a bright, neutral colour and stay away from glossy finishes and the dated-looking marbled tile. You'll be left with a bold kitchen that doesn't look like it was pulled from the wrong decade.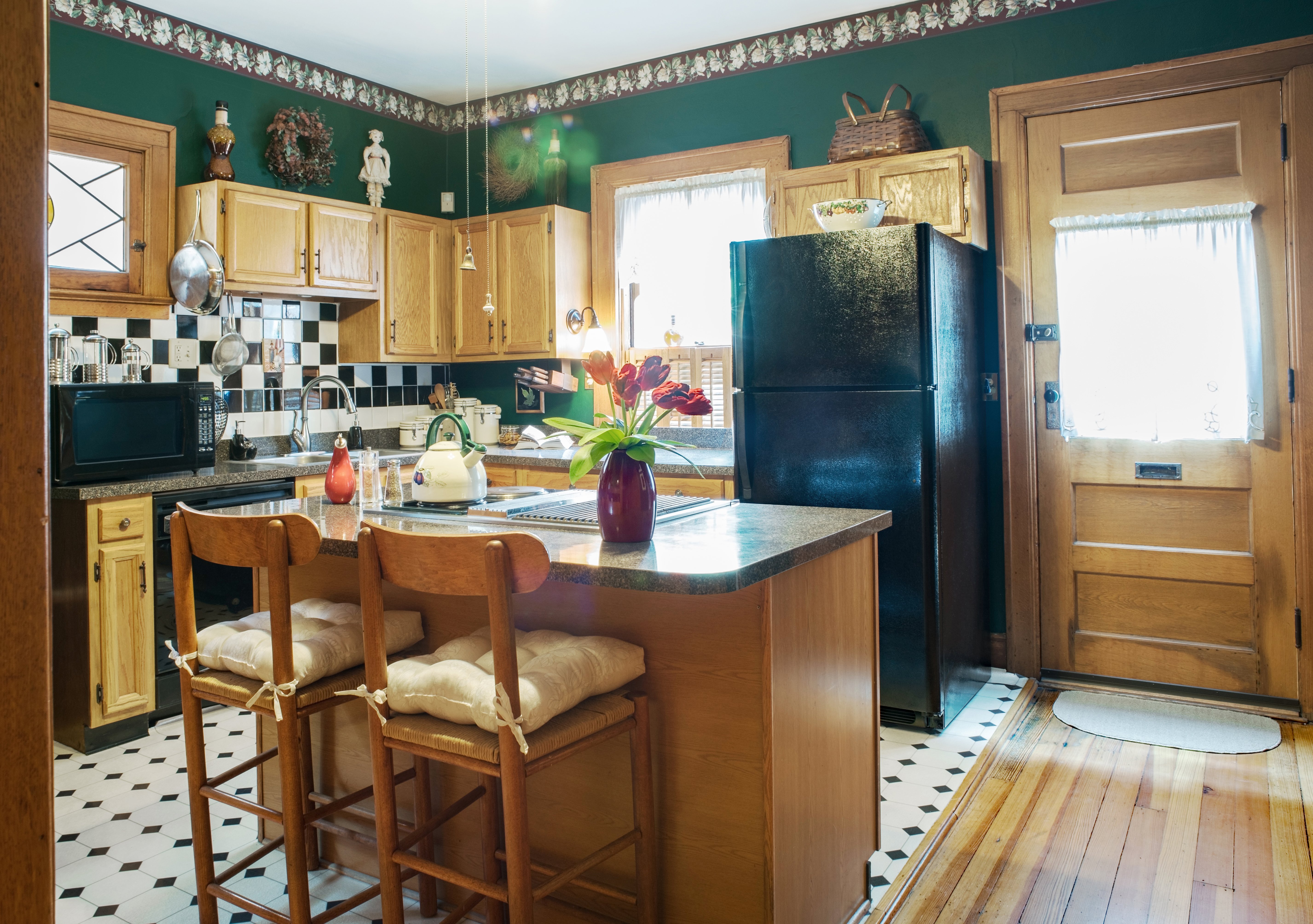 Animal Print
When we say "the animal print from the 90's", we're sure you can picture what we're talking about – the bold and busy leopard print or the in-your-face zebra aesthetic. While the 90's may have used a touch too much when it came to animal prints (in rugs, accent pillows and even entire couches on occasion), it can be used in a more subtle fashion to create a pleasing aesthetic rather than looking like you've walked through the looking glass. Try using a more subdued approach – one accent pillow here and there, or maybe even in a portrait on the wall. If you like animal print but aren't for the leopard or zebra vibe, try a faux cowhide rug. They've become extremely popular in the last couple of years and are a more subtle print that's likely to age well.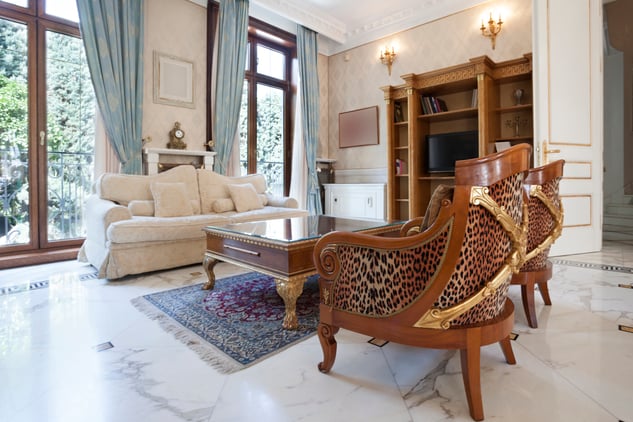 Sponge Painting
No matter how much we try, we'll never be able to forget the sponge painted walls, but we can give it an update! While it was a cool effect to have in the bathroom or a child's bedroom, the trend used to be a staple in main living areas and can make your home look dated. Thankfully, there are now more options when it comes to paint effects. If you loved the sponge painted look, give textured paint a try! Dulux has a great option called Venetian Silk that gives a layered effect to the wall and is a bit more upscale than sponge painting. You could also opt for a DIY stamped feature wall that uses a sponge that has been cut into a certain shape to create a pattern. You'll get the sponge painting feel with the look of a patterned wallpaper.
Wallpaper Borders
This is one we may all be able to agree is a trend that should stay where it came from – wallpaper borders! They were used in almost every room, whether it was a foliage print in the kitchen, seashells in the bathrooms or floral prints in the bedrooms, a wallpaper border could be found in almost any room. While there are more modern options available, you have to be really careful of how you use it to avoid aging your home. Our suggestion is avoid the borders all together, and opt for a feature wall instead.
Mix and Match Decor
Mix and match décor really took off in the 1990's, and we're not sure if it ever really left. What started in the 90's was more of a "Flea Market Finds" look, full of vintage pieces (think Monica's apartment in Friends), and has now turned into an upscale feature of pieces that may not go together one-on-one, but bring a room together as a collection, unique to the home owner's taste. You can recreate the look by showcasing a few vintage pieces, but incorporating the modern décor that aligns with today's style. This will highlight the vintage piece that you love so much, without the risk of dating your home.
Blonde Wood
Blonde wood had a brief time in the spotlight of home décor during this time period and was used in flooring, wall features or on occasion, exposed wood beams. While it sometimes had a very orange-hue, it tended to give a light and airy feel to the home, but was quickly replaced with dark wood, thought to have a more upscale appeal.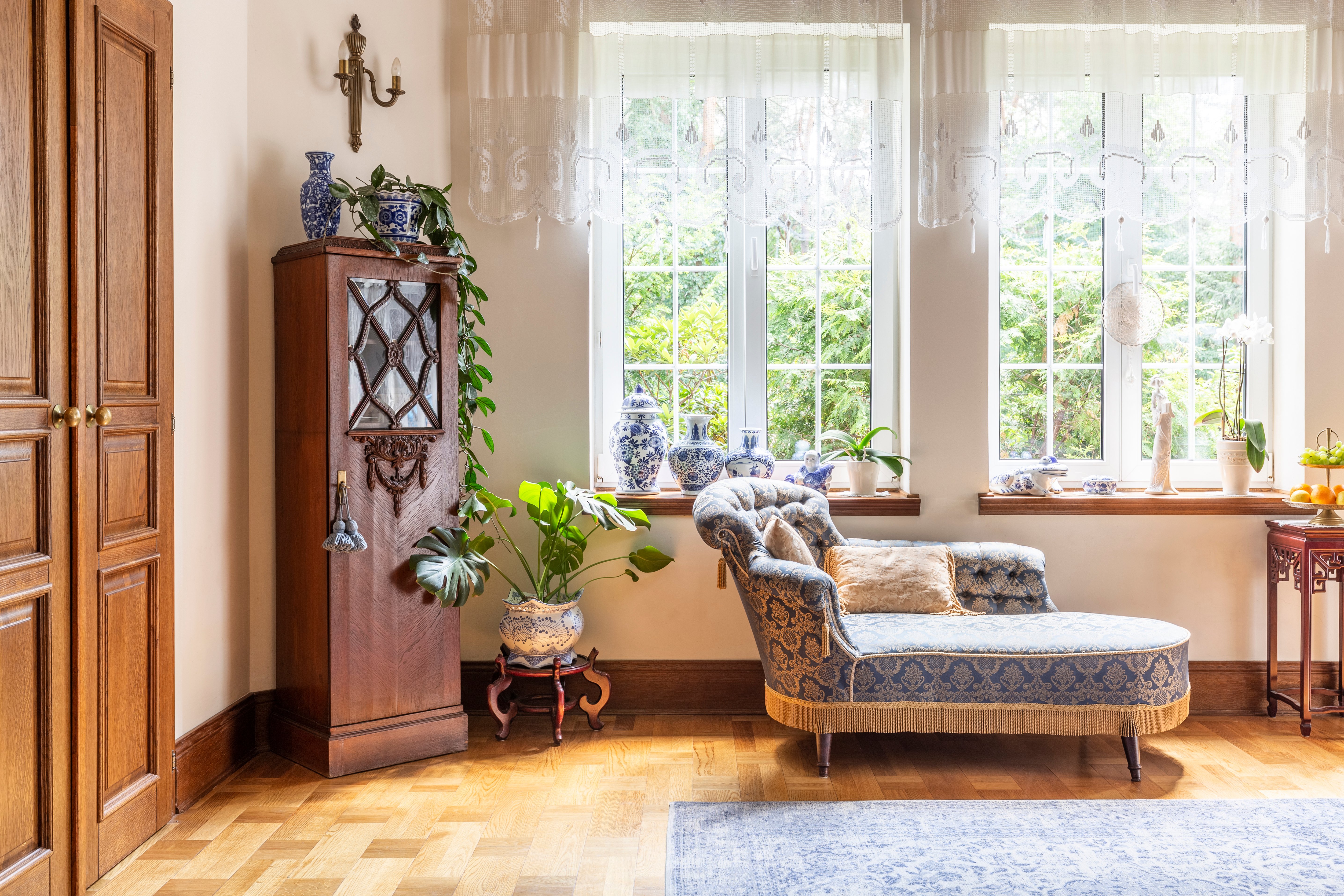 Today, people are moving away from dark wood and opting for lighter options, such as light grey or blonde stained woods. They're sure to brighten your space to get that airy feel, and they're much better at hiding dust that tends to accumulate in the corners.
Canopy Beds
We know what you're thinking – thick fabrics and endless frills, surrounding your bed from top to bottom. This was a huge trend in girls' bedrooms, sometimes even making it into the master bedroom of the home. While we can't say we're sad to have seen that trend go, we are glad to see that it's been renewed and modernized to fit in today's design.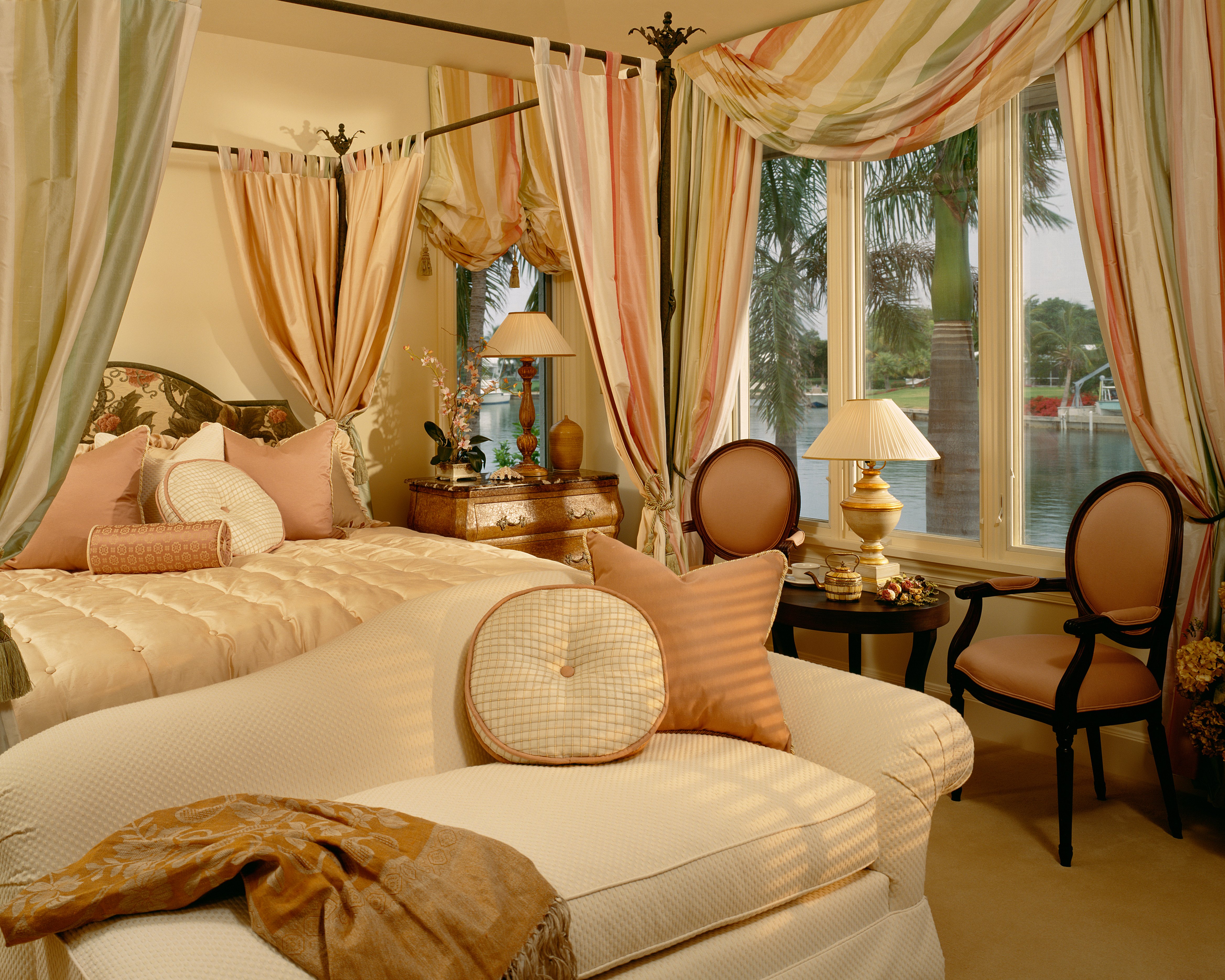 Now, the more common trend has been changed to four poster beds, which omit the fabric altogether or opt for sheer fabric instead of the thick, patterned fabric that was the go-to in the 90's. Keep it simple with a thin wood frame for the modern look we're going for.
The 90's were a fun time in home décor, and you can definitely bring some of your favorite pieces into your home without taking the deep dive back into the 1990's. A good rule of thumb is to use pieces in moderation, but don't be afraid of going overboard. In the end, it's your home and it should reflect your style. If you love 1990's décor, we say go for it!